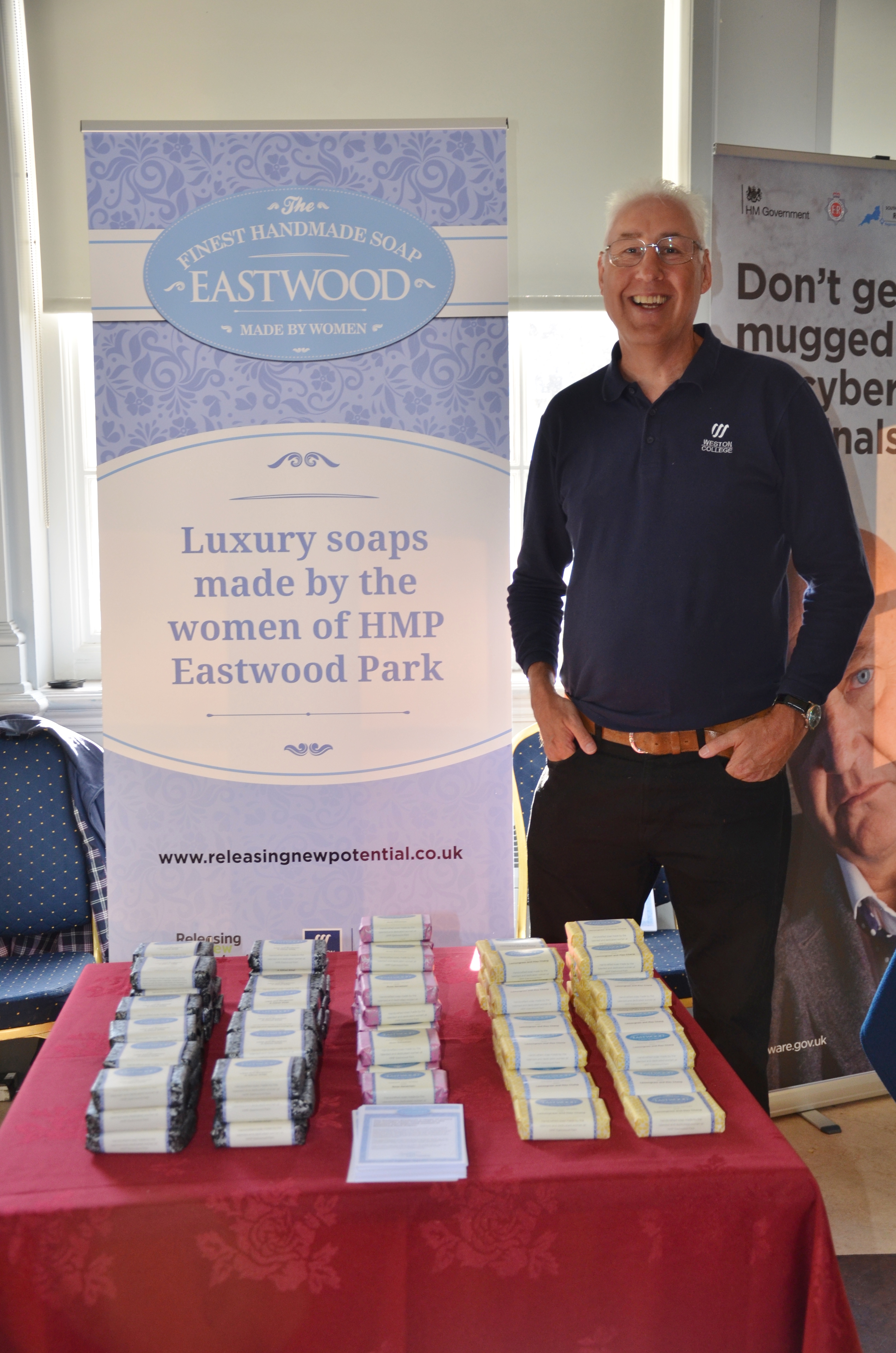 Ian Rampton - Soap Tutor
In partnership with HMP Eastwood Park, Releasing new Potential CIC provides opportunities for the women at the prison to develop their skills through participating in the Eastwood Soaps project.
The women are actively involved in every aspect of the business and produce luxury and bespoke soaps that are sold at events and in retail outlets.
Eastwood Soaps produces a range of luxury and novelty glycerine soaps handmade by the talented women at HMP Eastwood Park Prison.  The women enrol on a four week soap course and then can apply to be a soap orderly and will then work in the soap workshop.  Every aspect of the journey is planned and carried out by the participating women.  Details such as the brand, logo, and blend of essential oils to be used, packaging and labelling were designed by focus groups.   Eastwood Park women remain at the forefront of the business and everything will continue to be planned, adapted and marketed by them.  The business continues to move forward, with the support of staff from the Prison, the Soap tutor and staff from Releasing new Potential.
Eastwood Soaps is stocked in various outlets in Gloucestershire and also sold at various events and conferences. The women can also order novelty glycerine soaps at a reduced cost and they can then give these to family and friends during visits.
The idea behind pursuing this business venture is to provide a platform for prisoners and ex-offenders to rebuild their lives once released.  The profits will be used to help ex-offenders set up their own business on release, continuing their rehabilitation to reduce reoffending.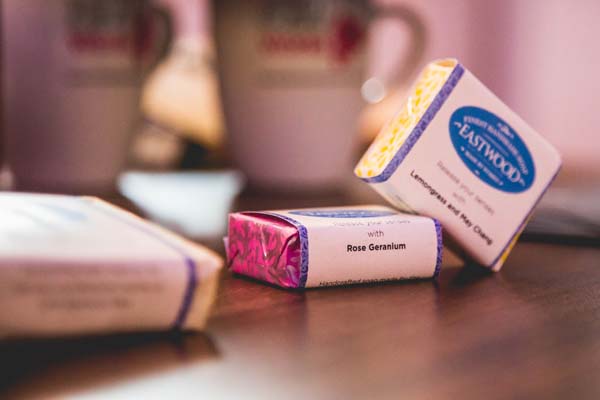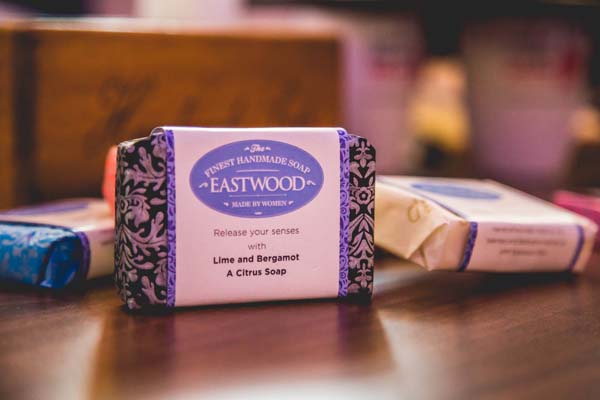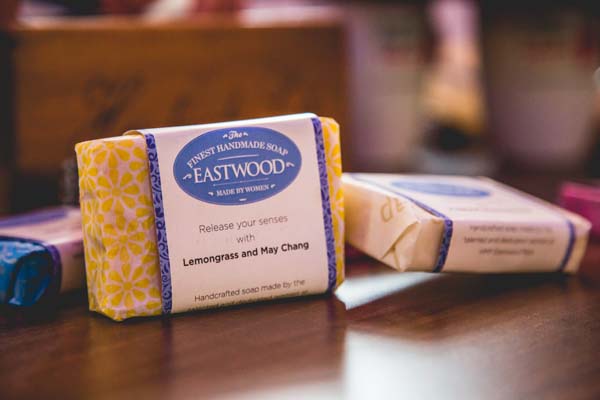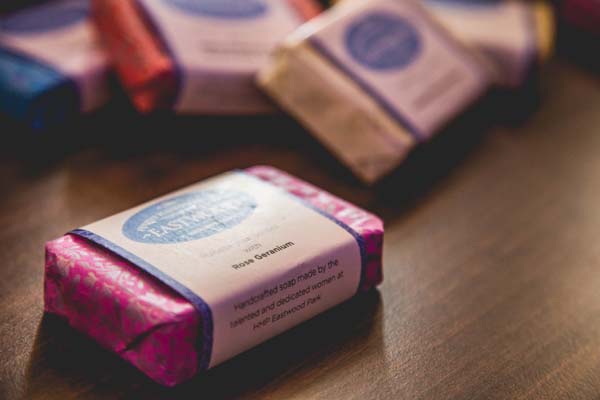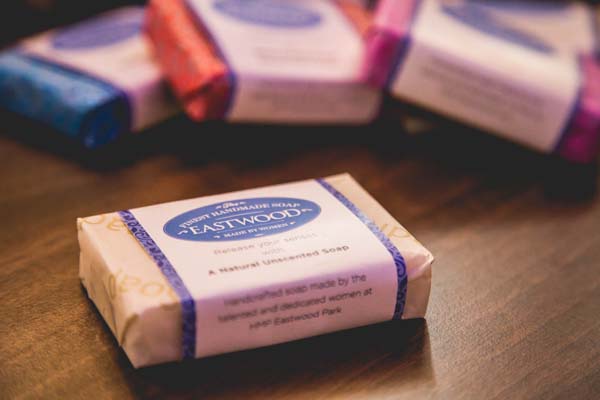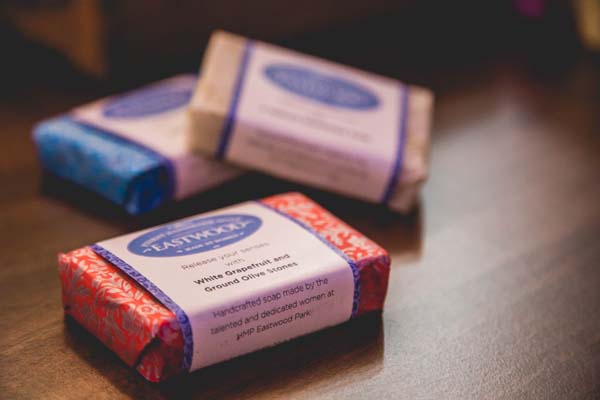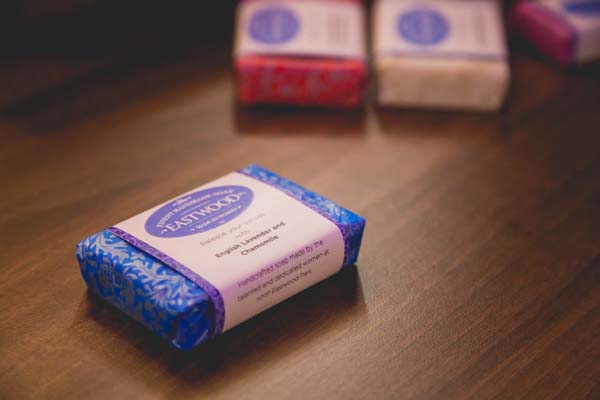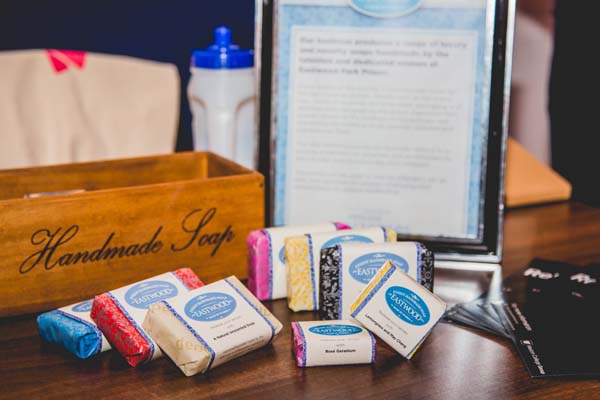 Eastwood Soaps is now a commercial business and its soap is sold at events in the South West. The soap is also sold in the following outlets:
Leyhill Grounds Coffee Shop – HMP Leyhill, South Gloucestershire
Berkeley Castle
Jailhouse Café – The Verne, Dorset
Eastwood Soaps sells a selection of luxury and novelty soaps.
All of our lovely handmade soaps contain the following ingredients:
Olive oil, coconut oil, palm oil (responsibly sustained), water, lye, castor oil, vitamin E and pure essential oils.
We have 3 luxury soaps:
Lime and Bergamot
Lemongrass and Maychang
Rose Geranium
100g Luxury Soaps – £3.95
We also produce a selection of fun, novelty glycerine soaps.  We can produce fairies, seasonal soaps, names and other bespoke novelty soaps.
If you require any of the above soaps please email Gemma.sedgwick@weston.ac.uk